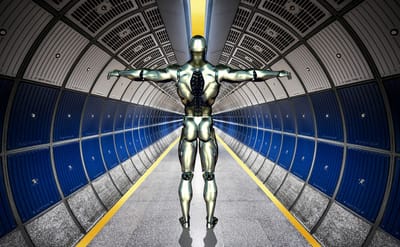 GoldTrader AI is a product of Saint Michael Technologies, LLC. The developers at Saint Michael Technologies have over 20 years of experience developing high-performance robotic trading technologies.

Our mission is to arm the individual investor with advanced tools for reaping the greatest value out of their investments.
Our latest advancement brings Autonomous Intelligence (AI) to stock market trading.
Autonomous systems manage themselves – thereby transforming the way investors trade.

Autonomous systems think, learn, adapt and execute. Our proprietary neural networks unlock data of a stock's behavior under specific conditions and time frames, potentially maximizing the profit potential of each trade.